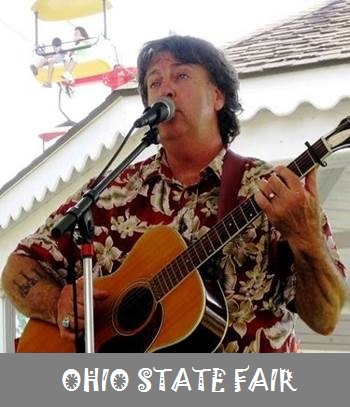 Joe's first Beatle band was "Blue Jay Way" which performed at the very first annual "Beatlefest" in Los Angeles. Soon afterwards, he joined the cast of the Broadway hit, "Beatlemania."
Don Podolor, the producer of Three Dog Night, The Grass Roots, Steppenwolf, Iron Butterfly, and others, contacted Joe and asked him to leave Beatlemania and put together the best sounding Beatles tribute band in the world. Unlike Beatlemania which had several cast members, Joe would have complete control of his hand picked band concentrating on sounding like the Beatles and not particularly hung up on looking like them. And unlike Beatlemania which was performing in a few theaters, this multi-million-dollar production was to hit the road. Joe agreed and called it "Beatlefever." Sound Clip
Beatlemania claiming exclusive rights, didn't like that, and neither did the Beatles publisher ATV, and they sued Don and Joe for one million dollars.
The suit, which made the front page of Variety magazine, was settled out of court with the agreement that Beatlefever had to change its name and not include the word "Beatle" in the name and the members could not pretend to be the Beatles (which they weren't anyway)
So the name was changed to "Liverpool" and they performed extensively through out the U.S. and Canada playing at venues such as universities, civic centers, auditoriums, arenas, fairgrounds and dinner theaters. Liverpool had the distinct honor of being the first Beatles tribute band to perform in the main showrooms of Las Vegas, Reno, and Lake Tahoe.
His last Beatle band was called "Yesterday" playing Las Vegas, Reno, Tahoe, the ski resorts of Colorado and the Grand Hotel at Disneyland.
After several years of touring, Joe decided to settle down with his wife and three children in central Ohio. He was a founding member of the British Invasion in Columbus, OH and has a band currently called "Legal Tender."
His love of the Beatles music has been ever-present, and he missed performing so many of those beloved songs. So now Joe has a solo Beatles tribute act "All You Need Is Joe" and if you like the Beatles, you should definitely check out one of his performances.

For booking inquiries, please email Joe at:
allyouneedisjoe@gmail.com